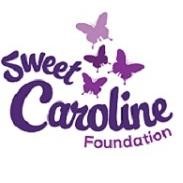 Based in Rothesay, New Brunswick, the Sweet Caroline Foundation was founded in memory of Caroline Lorette, who tragically passed away at the age of 14 after having an anaphylactic reaction to dairy. The organization helps to promote allergy awareness in schools and the community; and advocates for access to life-saving epinephrine in schools and public spaces.
David Lorette, Caroline's father and co-founder of the Sweet Caroline Foundation, notes that, "Important resources, like the Allergy Aware courses, support the work of our foundation by helping to create a safer place for those living with allergies. Allergy Aware provides trusted information and a convenient way to learn about food allergies and anaphylaxis."
Today, the Foundation launched Allergy Awareness for Schools – a pilot project in collaboration with Food Allergy Canada. For the pilot, the students of four local schools are viewing a new video called "Caroline's Story", reviewing an EpiPen® auto-injector trainer demonstration, and being advised to take the "Anaphylaxis in the Community" course at AllergyAware.ca.
Rothesay High School, one of the participating schools, has asked students to wear purple on May 8th in honour of Caroline's favourite colour. May 10th is the official Purple Day for students across New Brunswick. The launch of the pilot coincides with Food Allergy Awareness Month in Canada.